Tuffets are a beautiful accent to any home. Don't believe us, come and take a look at our samples. This is a two-session program spread over three weeks, and you are going to love it! Let your imagination run wild and create that one-of-a-kind conversation piece for your home or... maybe as a gift for someone else. Once you make one, you are bound to make a another.


Download your supply list here


Traveling in from out-of-town? We've got you covered...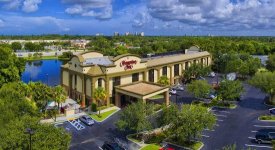 HOTEL INFORMATION

The Hampton Inn & Suites by Hilton is located approximately 1 mile north of our Showroom on Tamiami Trail. We have negotiated a Corporate Discount for our out of town guests with rates as follows:
Two Queen Size Beds: $84.00 – Breakfast is included
One King Size Bed: $84.00 – Breakfast is included
You can book your rooms by clicking HERE