PRECISE EMBROIDERY PLACEMENT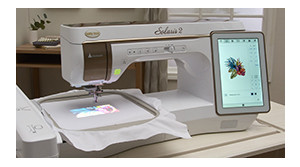 While in embroidery mode, choose from three different projection backgrounds (black, grey, or white) based on fabric choices to see your design clearly. The needle drop laser is displayed in a point or a "T" pattern for an even more precise placement.
PERFECT SEWING PLACEMENT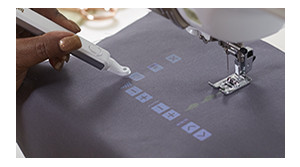 The Solaris 2 uses a variety of guideline markers and grids for perfect placement. While in sewing mode, switch between three different laser colors (red, green and white) for better visibility based on fabric choices. Single, double, angles and grid lines are ideal for piecing precision, stitch adjustment and aligning starting points and very wide stitches.
10-5/8" X 16" AND 10-5/8" X 10-5/8" HOOP SIZES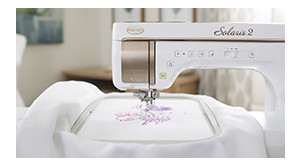 The 10-5/8" x 16" hoop is Baby Lock's largest hoop yet. It makes it possible to stitch out your biggest embroidery designs with fewer rehoopings. The 10-5/8" x 10-5/8" hoop size is perfect for quilt blocks
IQ INTUITION™ MONITORING APP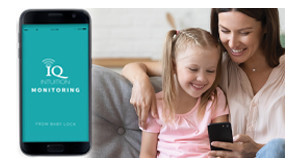 Keep track of your project's progress with this convenient feature that alerts your phone when the bobbin needs to be changed, if a thread breaks, if a thread needs to be changed and when stitching is done. (Free smart phone app for download is required).